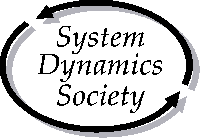 The 22nd International Conference of The System Dynamics Society
July 25 - 29, 2004 --- Keble College in the University of Oxford
Oxford, England

Local Host --- HVR Consulting Services Ltd.

Conference Information
Call for Papers, Presentations, Workshops and Sessions
Oxford 2004


Conference Theme: Collegiality
…a harmony that achieves consensus on the issues

Location: Keble College in the University of Oxford will provide a memorable opportunity for delegates to experience an Oxford college whilst enjoying the benefits of a state-of-the-art conference facility. The conference will bring together people from all over the globe working in system dynamics and systems thinking. Presentations by practitioners and world leaders in the field will cover a wide variety of topics.
Conference Venue


Oxford's central location makes it readily accessible from London's major airport, Heathrow, and provides an ideal base for visiting many of the UK's attractions. The historic atmosphere should make for a truly unrivalled conference and facilitate the exchange of ideas in our field. Staying at Keble College in the University of Oxford will provide a unique opportunity to experience the heritage and academic excellence of Oxford and the college. With everything on one site and in close proximity, there will be an unprecedented opportunity to network with international friends, colleagues and clients. The conference center has state-of-the-art facilities, and conference sessions will be seamlessly organised in purpose-built venues designed for maximum benefits. For more information, please visit the website at: http://www.keble.ox.ac.uk. Keble College is located in central Oxford, which can be reached very easily by fast train or express coach from central London and the primary London airports. Please note: No parking will be available at Keble College, and parking in central Oxford is very difficult. However, there are excellent 24-hour 'park and ride' facilities on all major access routes to the city.


Programme
The conference theme of Collegiality is predicated on the notion that as system dynamics is based on what are observed, deduced or presumed to be true causal interrelationships, and not on any particular management, economic or social theory, it is thus intrinsically neutral between these theories. In many applications it therefore offers the opportunity to support open debate and serve as an 'honest broker' of ideas.
The conference will particularly welcome papers that consider the role and potential of systems dynamics in consensus building, conflict resolution, knowledge surfacing and sharing, and theory testing.
In addition, submissions are welcomed for work on all topics germane to system dynamics including:

applications of system dynamics and systems thinking in business, engineering, health care, public policy, and other areas
policy studies emphasizing the role of feedback
developments in simulation tools and techniques
advances in the modeling process, including links to other techniques, and group model building
system dynamics contributions to theory building in the social and natural sciences
complex nonlinear dynamic systems
contributions to system dynamics teaching materials and methods, in all forms of education for all ages and levels of expertise
The program will comprise plenary, parallel, poster and workshop sessions demonstrating the state-of-the-art in the theory and application of system dynamics.
In addition, panel discussions, special interest group meetings, roundtable sessions, student colloquia, events of historic interest, vendor displays, exhibits, demonstrations and Society business meetings and other related gatherings will be scheduled.



Collegiality, as defined by UltraLinqua.net, is "the congeniality shared among colleagues." We look forward to participants fully enjoying the Keble College Conference in this sense also!

Submissions
Papers may be submitted from January 2, 2004 to April 2, 2004 and must be in sufficient detail to make clear their meaning and value. Submissions must be in English and should be 5 - 30 pages in length (there is also a maximum 2 MB electronic file size). Abstracts will be accepted and considered for poster presentations only. Submission of models and other supporting materials is encouraged in all cases (maximum file size 2 MB in addition to the paper).

Each paper must have a designated presenter and one individual can be a designated presenter for at most two works.
All works submitted will be assigned for anonymous peer review. The results of this review, with the oversight of the programme co-chairs, will determine whether a work will be accepted for plenary, parallel or poster presentation.
Notifications of acceptance will be sent by May 14, 2004. Authors retain the copyright to all submitted work and, by submitting, grant permission for inclusion in the conference proceedings.
Proposals for workshops, tutorials, and other pre- or post- conference activities should be submitted using the Workshop Proposal Form found on the conference website. E-mail the completed form directly to the Workshop Chair, Jack Homer, at jhomer@comcast.net.
Session proposals and theme proposals for plenary or parallel sessions, and panel discussions and roundtable sessions, are welcome. Proposals should contain a brief description of the session theme, session organizer(s) and tentative list of all papers to be included in the session. Session proposals are due by May 16, 2004 to Graham Winch, Programme Co-Chair, at graham.winch@pbs.plym.ac.uk.

Submission Format
Preliminary and final submissions must be received in .pdf format. Other formats will not be accepted and will be returned to the contact author as rejected. Several free or low-cost programs to write .pdf files may be found on the web; see the conference website for links.
At the time of submission for each work, please fill out the online form (contact information for the author(s) with a 150-word abstract) and upload three files. The first will be the (updateable) body of the work with no author information for blind review; the second is the (updateable) CD version with a 150-word abstract and complete author information; and the third, any supporting material, including models, submitted as a single file or a .zip archive.
Full contact information for one author must be included with each submission. The contact author is required to provide the following information for him/herself and for the designated presenter in the online form: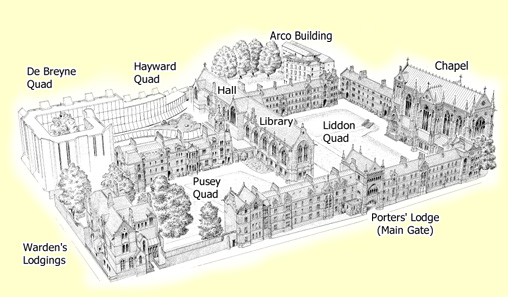 Title of work:
Contact author name:
Organization:
Complete postal address:
Phone/Fax:
Email address:
Contact information for all co-authors will also be required.

Materials must be submitted online via the Society website www.systemdynamics.org Authors will be asked to complete a short questionnaire about the appropriate session placement and format for their presentation at the time of submission.

Conference Proceedings
The conference pack will include the program with Printed Abstract Proceedings for all accepted papers. The Conference CD-ROM Proceedings including final versions of papers will be distributed after the conference. Full works for plenary, parallel, poster and workshop presentations will be included on the CD.



Contacts Conference Chair:
Jonathan M. Coyle
Email: jonathan@jcoyle.fsbusiness.co.uk

Programme Co-Chairs:
Michael Kennedy
London South Bank University, London, UK
Email: mike.kennedy@lsbu.ac.uk
Graham W. Winch
University of Plymouth, Plymouth, Devon, UK
Phone: +44 (0)1752 232811
Email: graham.winch@pbs.plym.ac.uk

Workshop Chair:
Jack Homer
Homer Consulting, Voorhees, New Jersey USA
Email: jhomer@comcast.net

Conference Manager:
Roberta L. Spencer, Executive Director
System Dynamics Society
Milne 300 - Rockefeller College
University at Albany
State University of New York
Albany, New York 12222 USA
Phone: +1 (518) 442-3865
Fax: +1 (518) 442-3398
E-mail: system.dynamics@albany.edu

Deadlines and Key Dates
January 2, 2004
Opening date for paper submissions and workshop proposals.
April 2, 2004
Paper submission deadline. Workshop proposals due.
May 14, 2004
Notification of acceptance.
May 16, 2004
Session proposals due.
May 21, 2004
Final abstracts due for Printed Abstract Proceedings.
May 21, 2004
Early conference registration deadline.
June 18, 2004
Conference registration deadline.
July 23, 2004
Final deadline for late registrations accepted on a space-available basis
(no on-site registration).
July 25, 2004
PhD Colloquium, Policy Council Meeting.
July 26, 2004
Conference Opens in Oxford, England!
August 27, 2004
Deadline for final paper versions for CD-ROM Proceedings.
September 2004
CD-ROM Proceedings mailed to conference registrants.
For more information, please contact:
Roberta L. Spencer, Conference Manager
System Dynamics Society
Milne 300 – Rockefeller College
University at Albany, State University of
New York, Albany, New York 12222 USA
Phone: +1 518 442-3865
Fax: +1 518 442-3398
E-mail: system.dynamics@albany.edu
www.systemdynamics.org

The Office Web Page of System Dynamics Society
---
This web page was last revised by JIR on November 20, 2003. Please email the Society Office with any suggestions.