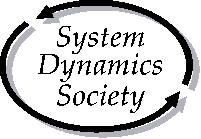 The 21st International Conference of The System Dynamics Society
NEW YORK 2003
The 21st International Conference of the System Dynamics Society will be held July 20 - 24, 2003, in New York City. The conference will bring together more than 400 people working in system dynamics and systems thinking. Presentations by practitioners and world leaders in the field will cover a wide variety of topics.
Conference Venue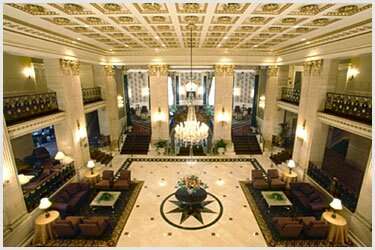 New York is the most exciting city in the world and the Roosevelt Hotel is in the heart of midtown Manhattan. The conference venue is within walking distance of Broadway, Central Park, Grand Central Station, Fifth Avenue shopping, the Metropolitan Museum of Art, the Empire State Building, Rockefeller Center, St. Patrick's Cathedral, the United Nations Building, and other well-known attractions. We have negotiated a special room rate at the Roosevelt to keep cost of attending the conference affordable. For more information, please visit the website at: www.theroosevelthotel.com. New York City can easily be reached by train, plane and car. Limited FREE parking will be available at the Fordham University Rose Hill Campus in the Bronx.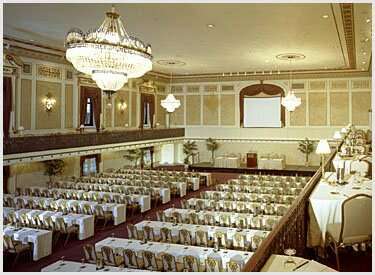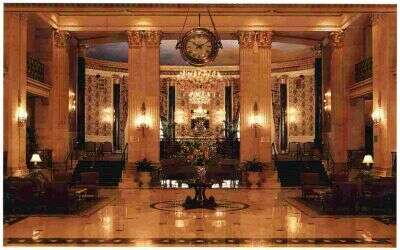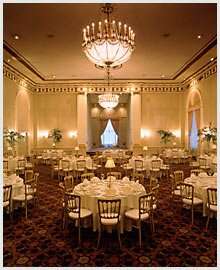 Program
The conference program will consist of plenary, parallel, poster and workshop sessions demonstrating the state of the art in the theory and application of system dynamics.
In addition, panel discussions, special interest group sessions, student colloquia, events of historic interest, vendor displays, exhibits, demonstrations and Society business meetings and other related gatherings will be scheduled. The conference schedule will provide time for relaxed social and professional interaction.
The conference theme of Economic Dynamics will bring together diverse perspectives on the application of system dynamics to economic problems in order to foster animated debate. Submissions relevant to the conference theme are especially encouraged:
regional, national and global economic system dynamics models
policy and outcome contrasts and comparisons for economic and system dynamics approaches to the same problems
system dynamics approaches to the teaching of economic concepts
comparisons and syntheses of dynamic computational general equilibrium and system dynamics models
use of standard economics formulations such as logit choice and options pricing in the application of system dynamics models to real problems
In addition, submission is encouraged for work on all topics germane to system dynamics including:
applications of system dynamics and systems thinking in business, engineering, health care and public policy
policy studies emphasizing the role of feedback
developments in simulation tools and techniques
advances in the modeling process and group model building
system dynamics contributions to theory building in the social and natural sciences
complex nonlinear dynamic systems
contributions to system dynamics teaching materials and methods, in all forms of education for all ages and levels of expertise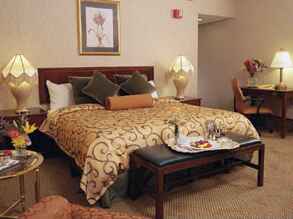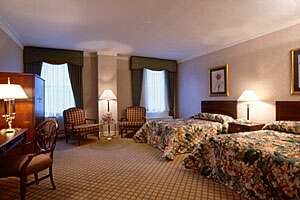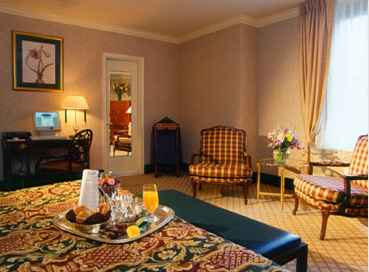 Submissions
Works may be submitted from January 2, 2003 to March 28, 2003. Works must be submitted in sufficient detail to make clear their meaning and value; this is the only minimum requirement. Prose, outline format and presentation slides are all acceptable. Submissions must be in English and are limited to 20,000 words (approximately 40 pages, maximum 2 MB electronic file size). Submission of models and other supporting materials is encouraged in all cases and not included in the word limit, but the supporting material file should not exceed 2 MB.
Each work submitted must have a designated presenter. One individual can be a designated presenter for at most two works. In order for a work to be included in the conference program and proceedings, the designated presenter must be registered for the conference by May 16, 2003.
All works submitted will be assigned to three individuals for anonymous peer review. The results of this review will determine whether a work will be accepted for plenary, parallel or poster presentation.
Proposals for workshops, tutorials, and other activities should be submitted as a brief description (250 words), with estimated space and time requirements, and will also be subjected to peer review.
Notifications of acceptance will be sent by March 20 or May 9, 2003, depending on submission date. Authors retain the copyright to all submitted work and, by submitting, grant permission for inclusion in the conference proceedings.
Session proposals and theme proposals for plenary or parallel sessions and panel discussions are welcome. Proposals should contain a brief description of the session theme, session organizer(s) and tentative list of all works to be included in the session. Session proposals are due by May 16, 2003.

Submission Format
At the time of submission, please send three files for each work. The first will be the contact information for the author(s); the second, the body of the work with no author information; and the third, any supporting material, including models submitted as a single file or a .zip archive.
Full contact information for one author must be included with each submission. The contact author is required to provide the following information in the contact information file:
Title of work:
Contact author name:
Organization:
Complete postal address:
Phone/Fax:
Email address:
Designated presenter:
We prefer to receive name and address information in the same contact information file for all co-authors.

Materials should be submitted online through the Society website www.systemdynamics.org or may be emailed to isdc@albany.edu. Authors will be asked to complete a short questionnaire about the appropriate session placement and format for their presentation at the time of submission.


Conference Proceedings
A CD-ROM Conference Proceedings will be distributed at the conference. Full works for plenary, parallel, poster and workshop presentations will be included on the CD.

Contacts
Conference Chair:
Michael J. Radzicki, Chairman
Worcester Polytechnic Institute
Worcester, Massachusetts USA
Email: mjradz@wpi.edu

Program Chair: Robert L. Eberlein

Ventana Systems, Inc.

Wayland, Massachusetts USA

Email:

bob@vensim.com


Local Co-hosts:
Allen Boorstein
Amber Blocks, Ltd.
New York, New York USA
Email: allenatamber@compuserve.com



and

Nicholas Georgantzas

Fordham University at Lincoln Center

New York, New York USA

Email:

georgantzas@fordham.edu

Conference Manager: Roberta L. Spencer

, Executive Director

System Dynamics Society

Milne 300 - Rockefeller College

University at Albany, State University of New York

Albany, New York 12222 USA

Phone: +1 (518) 442-3865, Fax: +1 (518) 442-3398

E-mail:

office@systemdynamics.org
Deadlines and Key Dates
| | |
| --- | --- |
| July 28, 2002 | Conference Announcement and Call for Papers and Sessions. |
| January 2, 2003 | Opening date for presentation submissions and workshop proposals. |
| February 14, 2003 | Submission deadline for early decision. |
| March 20, 2003 | Notification of acceptance for early submission. |
| March 28, 2003 | Final submission deadline. Workshop proposals due. |
| May 9, 2003 | Final notification of acceptance. |
| May 16, 2003 | Deadline for material to be included in the electronic proceedings, session proposals due and presenter registration deadline. |
| June 20, 2003 | Early conference registration deadline. |
| July 2, 2003 | Hotel room registration deadline. |
| July 20, 2003 | Conference Opens in New York City! |
For more information, please contact:
Roberta L. Spencer, Conference Manager
System Dynamics Society
Milne 300 – Rockefeller College
University at Albany, State University of
New York, Albany, New York 12222 USA
Phone: +1 518 442-3865
Fax: +1 518 442-3398
E-mail: office@systemdynamics.org
www.systemdynamics.org/

last revised by rsl on Sep 23, 2008