The 20th International Conference of
The System Dynamics Society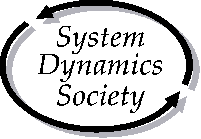 July 28 - August 1, 2002
Grand Hotel Villa Igiea
Palermo, Italy
Hosted by:
Luigi Bocconi University, Milan
(Istituto di Economia Aziendale)

University of Palermo, Faculty of Political Sciences

(CUSA - System Dynamics Group)
SYstem Dynamics Italian Chapter
(SYDIC)
Conference Information
Call for Papers and Sessions
The 20th International Conference of the System Dynamics Society will be held July 28 - August 1, 2002 in Palermo, Italy. The conference will bring together approximately 400 participants and practitioners interested in system dynamics and systems thinking. Presentations by practitioners and world leaders in the field will cover a wide variety of topics.

Location
Palermo is located on the western side of Sicily, an island in Southern Italy.
Palermo, capital city of Sicily, steeped in antiquity and full of old buildings, is a fascinating city to explore. Discover behind the main shopping avenues a maze of alleys and courtyards, peeling and fire-blackened facades, a melange of old and new, a bustling city full of atmosphere. Palermo is very rich in cultural and artistic heritage - the legacy of ancient cultures that have lived there over the past centuries (Greek, Roman, Byzantine, Arab, Norman, Swabian).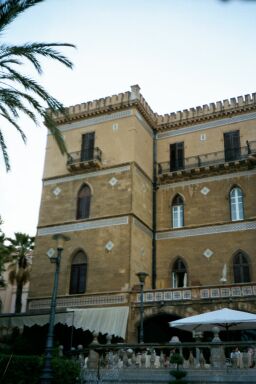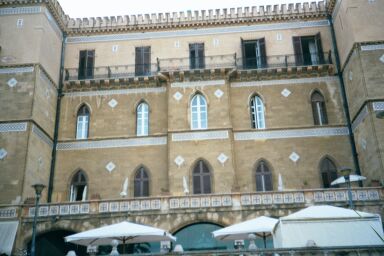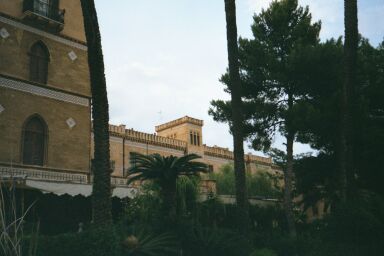 Conference Venue
Overlooking the bay of Palermo, the Grand Hotel Villa Igiea is one of Sicily's most famous hotels. It was built at the end of the 19th century, with interiors by Ernesto Basile, the master of Italian Art Nouveau.
Adding to the charm of its atmosphere, the Grand Hotel Villa Igiea boasts jasmine-scented gardens, famous salons, and a pool perched directly over the sea. It is without doubt a most evocative venue for our conference. For more information, please visit the hotel website at: www.thi.it/english/hotel/villa_igiea/index.htm
Palermo can easily be reached by car, train and plane. Most international connections are via Rome or Milan.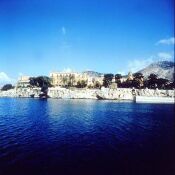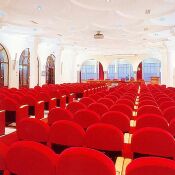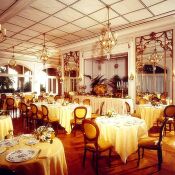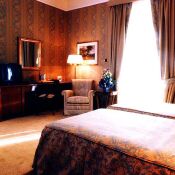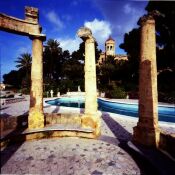 Program
The main theme of this year's conference is Organizational Change Dynamics - Understanding Systems, Managing Transformation.
In the beginning of this new millennium, we face the challenges of managing change in organizations - public as well as private. Profound transformations in society lead to the need for new organizations to be established and established ones to be modified.
Political, economic and cultural shifts force us to reconsider the boundaries, the environment, and the structure of the systems within which we act. Such transformations range from political and economic integration to technological development. With its emphasis on dynamic complexity, system dynamics should be considered as a tool with which we may understand and face such challenges - as a "friend" in such a turbulent landscape.
Plenary sessions will feature refereed presentations on topics of general interest. Parallel sessions will be organized by theme and will feature the full range of work being conducted in the field. Poster sessions will provide an opportunity for participants to engage authors directly on subjects of particular interest. Topics will include:
applications of system dynamics and systems thinking in business, economics, engineering, health care and public policy
policy studies emphasizing the role of feedback
developments in simulation tools and techniques
advances in the modeling process and group model building
system dynamics contributions to theory building in the social and natural sciences
complex nonlinear dynamic systems
contributions to system dynamics teaching materials and methods, in K-12 education and beyond.
The program will also include workshops and tutorial sessions led by senior people in the field. Also scheduled are panel discussions, special interest group sessions, student colloquia, events of historic interest, vendor displays, exhibits, and demonstrations. System Dynamics Society meetings and related meetings will round out the conference. The conference schedule will provide time for relaxed social and professional interaction.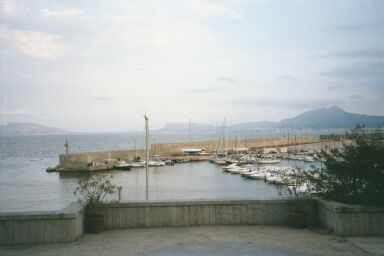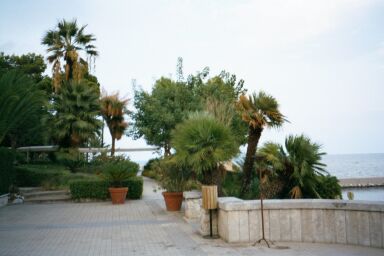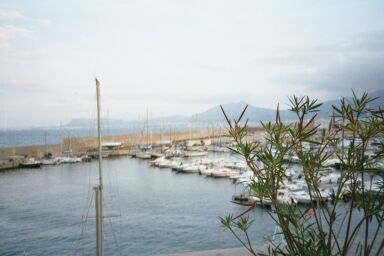 Submissions
(Preliminary Version Materials)
Authors should submit an EXTENDED ABSTRACT, four pages in length, or a PRELIMINARY FULL PAPER, maximum of 30 pages, by January 31. All preliminary full papers will be considered for plenary, parallel or poster presentation based on a peer review. All abstracts will be considered for poster presentation. Authors of abstracts may, subsequently, be invited by the program committee to submit a preliminary full paper.
Conference organizers are particularly interested in papers presenting models and their application, including papers offering substantive insight into model analysis, policy design and strategy development. If your paper draws on a model, you are encouraged to submit the model as a separate file if it is not documented in your paper, or make it available on a website. The model will be made available to reviewers and ultimately to everyone. Please indicate to the program committee should your model NOT be available for a) reviewers or b) public viewing.
Selection for plenary presentations will be based on peer review of the full paper. Full papers should be up to 30 pages in length.
WORKSHOP PROPOSALS for workshops, tutorials, and other activities should be submitted by January 31, 2002 as a brief description (250 words) with estimated space and time requirements.
SESSION PROPOSALS and theme proposals for plenary or parallel sessions and panel discussions are welcome. Proposals should contain a brief description of the session theme, session organizer(s) and previously accepted papers to be included in the session. Session proposals are due by May 15, 2002.
Submission Format for Preliminary Full Papers, Extended Abstracts and Proposals
At the time of submission, full contact information for one author must be included with each abstract, paper, or proposal. The contact person is required to provide the following information on the title page of the abstract:
Name:
Organization:
Complete Postal Address:
Phone/Fax:
E-mail address:
We prefer to receive contact information in the same form for all co-authors. Materials should be submitted electronically to isdc@albany.edu. Please include up to eight key words that describe your submission. Further instructions for format of final version materials will be sent with acceptances.

Conference Proceedings
(Final Version Materials due May 15, 2002)
A CD-ROM Conference Proceedings along with printed abstracts will be distributed at the conference. Full papers for plenary, parallel, poster and workshop presentations will be included on the CD.

Contacts
Conference Chair:
Habib Sedehi, Chairman
System Dynamics Italian Chapter
Rome, Italy
E-mail: sedehi@help.it or hsedehi@freemail.it
Program Chair:
Pål I. Davidsen, Professor
University of Bergen, Norway
E-mail: davidsen@ifi.uib.no
Submission E-mail: isdc@albany.edu
Conference Co-Chair:
Carmine Bianchi, Professor
University of Palermo &
CUSA-System Dynamics Group
Palermo, Italy
E-mail: bianchi@unipa.it
Program Co-Chair:
Edoardo Mollona, Professor
Bocconi University
(Istituto di Economia Aziendale)
Milan, Italy
E-mail: edoardo.mollona@uni-bocconi.it
Program Vice-Chair:
Vedat G. Diker
University at Albany
State University of New York
Albany, New York, USA
E-mail: vd7606@csc.albany.edu
Submission E-mail: isdc@albany.edu
Conference Manager:
Roberta L. Spencer, Executive Director
System Dynamics Society
Milne 300 - Rockefeller College
University at Albany
State University of New York
Albany, New York 12222 USA
Phone: +1 (518) 442-3865
Fax: +1 (518) 442-3398
E-mail: system.dynamics@albany.edu
Local Planning Team:
Enzo Bivona
Gianliborio Marrone
Giovanbattista Montemaggiore
Travel Agency:
Sicilia Dreams (www.systemdynamics.siciliadreams.com - www.siciliadreams.com)
(Site is mostly in Italian, however a customized English version is available for conference participants)
E-mail: info@siciliadreams.com
(Sicilia Dreams will reply to E-mail in English and Italian)

Deadlines and Key Dates
January 31, 2002
Deadline for extended abstracts or preliminary full papers and workshop proposals.
February 15, 2002
Notification of acceptance for abstract submissions for poster presentation, and invitation to selected abstract authors to submit a preliminary full paper.
March 25, 2002
Notification of acceptance for preliminary full papers submitted on January 31.
April 10, 2002
Deadline for receiving invitation-only preliminary full papers.
May 15, 2002
Deadline for final CD-ROM material and 150-word abstracts for printed proceedings.
Deadline for session proposals.
June 26, 2002
Deadline for conference pre-registration.
For more information, please contact:
Roberta L. Spencer, Conference Manager
System Dynamics Society
Milne 300 – Rockefeller College
University at Albany, State University of
New York, Albany, New York 12222 USA
Phone: +1 518 442-3865
Fax: +1 518 442-3398
E-mail: system.dynamics@albany.edu
www.systemdynamics.org/

Conference Sponsors

The Office Web Page of System Dynamics Society
---
This web page is last revised on June 15, 2002. Please email the Society Office for any suggestion.